'How to Read the Bible – A Guide to Scripture Then and Now' by James Kugel (Free Press, 2008)
Jewish culture
By Rabbi Roni Tabick
31st May 2016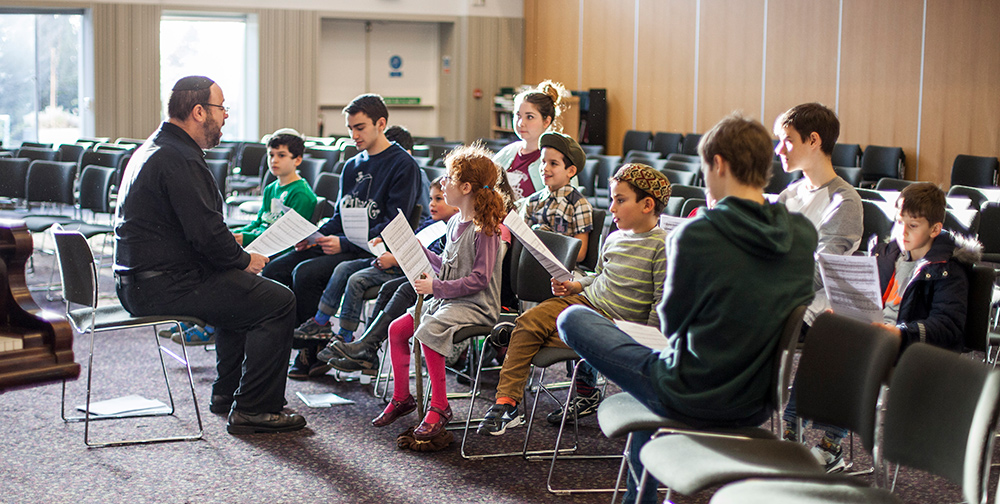 This article is part of our 'On My Jewish Bookshelf' series that takes a look at the Jewish cultural classics and how they have influenced us personally, and as Masorti Jews. If you are interested in writing a piece for this series please contact Olivia Lesser at [email protected].
What stories from our tradition do you need to believe really happened? If someone told you that there was no conquest of the land of Israel in the time of Joshua, would it upset your worldview? If someone told you that Abraham was probably not a real person, would you lose faith? If you heard that the Exodus might not have happened, could you still trust in Judaism?
How we understand these stories is a vital part of how we read the Bible, how we approach history and faith in general. While the author identifies as Orthodox, in some ways there is no book more Masorti in its approach to reading scripture than James Kugel's 'How to Read the Bible'.
Tackling texts and stories from Creation through Daniel, Kugel shows both how classical Rabbinic sources have understood our sacred texts, and then contrasts them with modern scholarly readings, getting to the heart of the tension of being Masorti. We strive to live authentically, inline with Rabbinic teachings. And we are open to all learning, and turn to scholarship to better understand our history. Balancing these two aspects can be a fearsome challenge. We read the Torah every week and declare that this is the Torah that God gave Moses, while scholars tell us that in many ways our ancestors were basically Canaanites. While many authors tackle this tension in the abstract, not least of which, of course, was Dr. Rabbi Louis Jacobs, Kugel's careful text-by-text approach allows you to take each in its own right, seeing how the scholarly and traditional styles actually read texts, and what we can learn from each.
Taking the story of Cain and Abel, for example, while the Torah tells us that God had accepted Abel's offering of sheep over Cain's offering of grain, it is remarkably sparse on what made Cain actually kill his brother.
Kugel reveals how ancient Jewish (and Christian) interpreters explained that Cain was actually not the child of Adam, but the son of Samael, a satanic being. Thus Cain was evil from birth and destined to be a murderer. Thus the story is about the classic struggle between good and evil.
But modern scholars read the sorry tale rather differently. Cain seems connected to the Biblical tribe called the Kenites, and it seems likely that the original intention of the story is meant to be etiological, explaining something about the tribe of Kenites that was known at the time. In particular, the fact that they took a seven-fold vengeance if anyone hurt one of their own, is explained by God promising the same thing to Cain.
For early religious interpreters this story was about good and evil, while for scholars it is about the practices of an ancient tribe. Yet its position in the Bible demands that we, as Jews, read more into it, that it is somehow relevant to our lives.
It can be hard to read Kugel from start to finish (or so I'm told at least – I confess that I read it cover to cover in a couple of days), and many friends of mine recommend reading the introduction and conclusion first, and then dipping in to read different chapters that interest you – for example the Exodus, or the conquest of the land. This is certainly a book I turn to and reread whenever I'm teaching Bible, and need a quick overview of how it has been read through the ages.
Challenging, fascinating and insightful, 'How to Read the Bible' has deeply informed my approach to our sacred texts, and Kugel's concluding remarks are a powerful study on what the Bible can mean to intellectual, religious Jews. I heartily recommend it finds a way onto your reading list – after all, what kind of Masorti Jews would we be if we didn't know 'How to Read the Bible'?
Rabbi Roni Tabick is the rabbi of New Stoke Newington Shul and the assistant rabbi of New North London Synagogue. He was recently ordained at the Jewish Theological Seminary in New York and has just moved back to the UK with his wife, Shoshana, and his two daughters to begin working in the Masorti community of the UK.