Va'etchanan
Texts and beliefs
By Rabbi Dr. Reuven Hammer
29th Jul 2015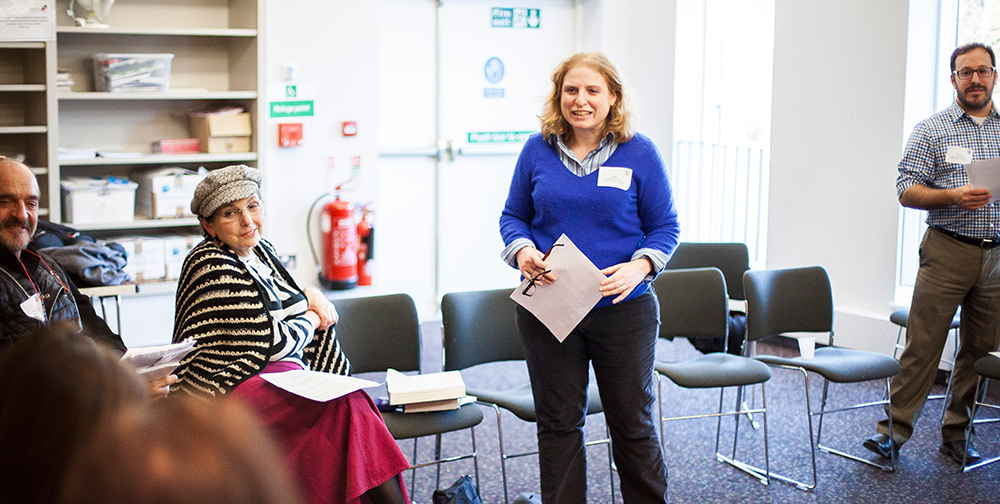 If ever there was an example of the saying, "An embarrassment of riches", it is this portion – Va-ethanan. A section that contains both the account of the revelation at Sinai – the Ten Commandments – and the first paragraph of the Sh'ma is rich indeed. If we had nothing else, this section would be enough to teach the basic creed of Jewish belief. Having said that, I would like to discuss neither of those but rather to meditate on the beginning of the section, especially the very first word, because it gives us an insight into the character of Moses.
Unlike the other four books of the Torah, which are narratives told in the third person, Deuteronomy is written as a record of Moses' personal retelling of the 40 years of wandering during which he led the people of Israel. It is as if one were reading his personal memoirs. Now, at this moment of parting, as he faces his death, he recalls how he turned to God and pleaded for one thing – to be allowed to cross over the Jordan and see the land of Canaan, the land God promised the people, the very goal of all of Moses' actions during those long years of wandering. "I pleaded [va-ethanan] with the Lord at that time, saying, 'O Lord God….Let me, I pray, cross over and see the good land on the other side of the Jordan, that good hill country and the Lebanon.' But the Lord was wrathful to me on your account and would not listen to me" (Deut. 3:23-26).
Note that first word – "I pleaded". Moses does not say that he asked, that he requested, that he prayed, but that he pleaded. In other words he begged God to grant him a favour. In other instances in the Torah in which Moses tried to persuade the Lord to forgive the sins of the people he presented reasons why God should do so. God had made promises to their ancestors, He had made a covenant with Abraham to let them be His people, God is merciful and therefore should forgive – and on the basis of these things God agreed to relent. But here Moses offers no reasons and no excuses – he simply throws himself on the mercy of the Court, as it were – but to no avail. He pleads from the very depths of his being. The Sages noted that the word va-ethanan is similar to the word hinam – "freely" – indicating that Moses did not ask for this as a reward for all that he had done, but rather asked God to freely grant him a favour because of God's gracious nature. The Sages then said that whenever we pray, we too should not ask for things as a reward, but simply because of God's graciousness.
God's response is extremely harsh: "Enough! Never speak to Me of this matter again!" (Deut.3:26). God permits Moses to ascend a mountain – he ascended one once before at Sinai – and see the land, but he will not enter it. One cannot help but feel a deep sympathy for this man who has worked so hard for so long for one goal and now is denied it.
Was this punishment deserved? Perhaps God had other reasons – the need for a change of leadership at this time, someone younger and more able to lead an army in battle, or the fact that as long as Moses was alive no other leader would ever be able to attain the allegiance of the people. We will never know, but at the very least, we have been given an insight into the very soul of Moses and we would do well to sympathize and to empathize with this man who did so much, but never reached the goal for which he longed.
Rabbi Dr. Reuven Hammer, a past President of the International Rabbinical Assembly, served as interim rabbi at New London for two years. He is a well-known author whose latest book Akiva: Life,Legend,Legacy (Jewish Publication Society) will appear in October and be featured at the London Jewish Book Week.