Watch: Israeli Dilemmas: Contemporary Voices – Religious Pluralism
Jewish culture
By Masorti Judaism
12th Jul 2021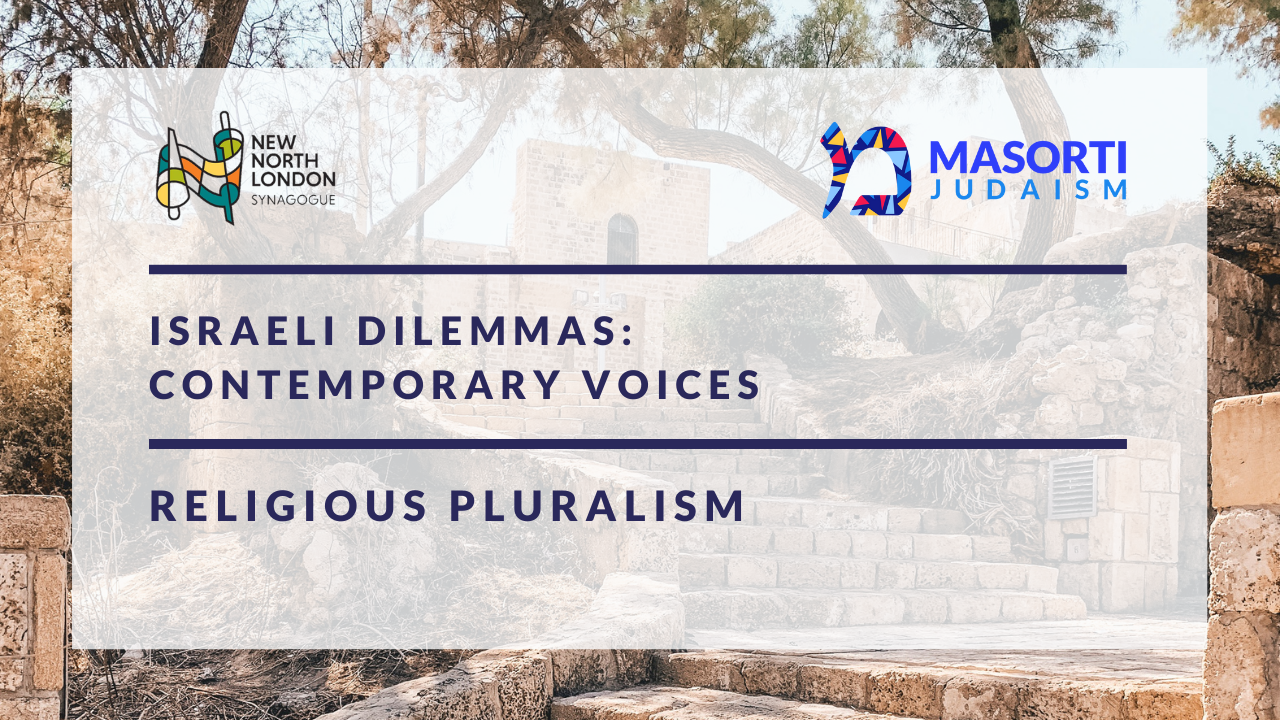 For the final session in our shared series with New North London Synagogue, Israeli Dilemmas: Contemporary Voices, Rabbi Jonathan Wittenberg was joined by Dr Sara Yael Hirschhorn, Rabbi Joel Levy and Tammy Gottlieb to explore the issues of religious polarisation, right-wing extremism and the struggle for a liberal, democratic freedom.
Dr. Sara Yael Hirschhorn is the Visiting Assistant Professor in Israel Studies at the Crown Family Center for Jewish and Israel Studies at Northwestern University. Her expertise focuses on Diaspora-Israel relations, the Arab-Israeli conflict, and Israeli ultra-nationalist movement. Her first book, City on a Hilltop: American Jews and the Israeli Settler Movement, was the winner of the 2018 Sami Rohr Prize in Jewish Literature Choice Award, a finalist for the 2017 National Jewish Book Award, and a nominee for the 2021 Grawemeyer Award in Religion. Find Dr Hirschhorn on Twitter.
Rabbi Joel Levy is Rosh Yeshiva of the Conservative Yeshiva in Jerusalem where he has studied and taught for over twenty years. He was the director of NOAM, the UK Masorti Youth Movement and program chair of Limmud Conference before making aliya. He received rabbinic ordination from Rabbi David Hartman in 2000. He has served as the rabbi of Kol Nefesh Masorti, the UK's first fully egalitarian, traditional synagogue since 2000.
Tammy Gottlieb lives in Jerusalem and grew up in the Masorti Movement in Israel. Tammy is the Associate Director of Communications & New Initiatives of the Masorti Movement. Tammy served as a combat soldier at the Karakl unite in the IDF. Tammy holds a BA in Political Science and Communication from Bar Ilan University and is completing her masters in Jewish studies at The Schechter Institute. She has been a member of Women of the Wall for over 13 years, and is currently vice Chair of the organization.