My Noam Winter
Jewish culture
By Masorti Judaism
07th Dec 2020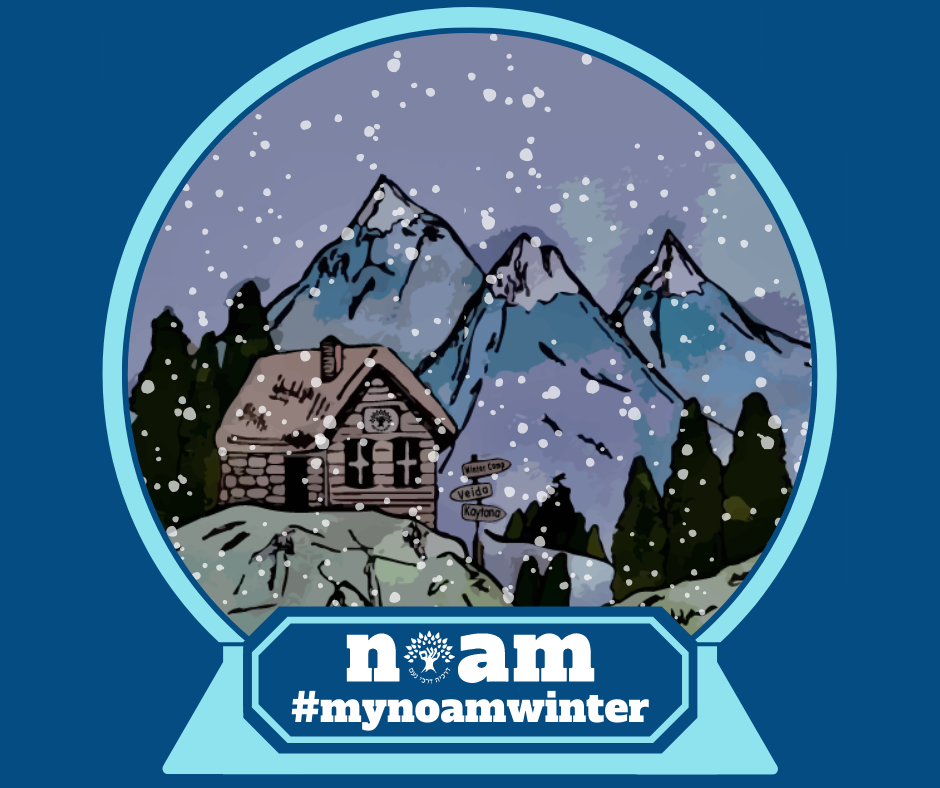 When I first started my role as a Noam Movement Worker in September 2019, I thought I knew exactly what the year ahead would look like: we'd run a few day camps and clubs at Masorti communities, we'd run a big residential summer camp in Wales and finish by waving off our Year 11s at the airport as they embarked on Israel Tour. I think most people would expect that my time as movement worker has not quite gone according to this plan, but what might surprise people is that in so many ways it's been even better.
2020 has been an incredible year for Noam. In the face of a challenge we could have never foreseen, we still ran both face-to-face and online programming for hundreds of young people during the summer. You can read about what we got up to in the Masorti impact report. It has been an absolute privilege to lead this incredible community as Mazkira. I feel so lucky that I have been able to stay a second year and watch the movement not only survive, but thrive, over the past months. All this is down to the amazing young people we work with – the madrichim/ot who helped support young people on our summer day camps, the chanichim/ot who helped raise money for our Israel Trail fundraiser, the Roshim who planned safe and fun programming, and many more people. It has shown me the warmth, kindness, and sheer determination that exists in the Masorti community in a way I had never seen before.
Our amazing Noam Summer has been and gone and has left us prepared for an incredible Noam Winter. Since September, we have run in-person Kaytana for our youngest members, continued our weekly leadership training program (Merkaz Noam) and we engaged with over 200 young people online in November alone. We are now in the process of preparing for our biggest ever roster of winter events, despite the circumstances of the pandemic. Our Winter Camp has had its highest demand in years, for the first time ever we will be running a December Kaytana, and we are pioneering a blended online and in-person approach to our democratic conference Veida. We can't wait to start seeing our fellow Noamnikim in person again, and to continue the pushing the boundaries of what's possible online.
Our biggest event of the winter is yet to come – the Noam Chanukah Quiz. We'll be raising money for the Noam Inclusion Fund, which ensures that everyone can have their incredible Noam experience, regardless of income or additional need. The need for a warm and inclusive Noam community has never been stronger, and we can only open this life-changing experience to everyone with the help of your generous donations. Sign-ups close today – Dec 7th – and include a box of doughnuts and fun quiz resources delivered straight to your door. Come and join us to see just how much Noam can do with just a Zoom link, a pinch of creativity, and above all the support of a truly beautiful community dedicated to lifting each other up in the most difficult of times.
Georgie Friend