How a Small Group of British Jews Raised a Big Amount of Money for Child Refugees
Jewish culture
By Matt Plen
11th Oct 2016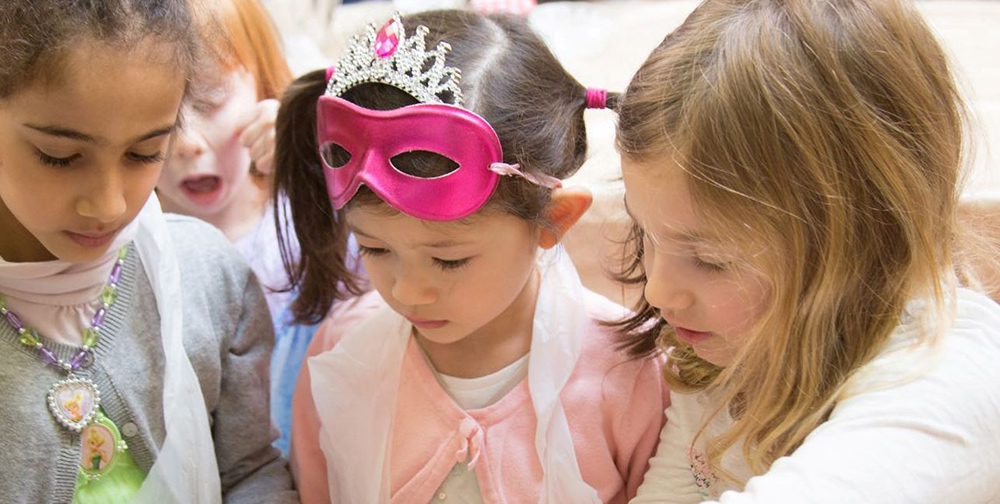 Over the past six weeks, the British Jewish community raised £200,000 ($260,000) for the resettlement of 100 unaccompanied children from the Calais refugee camp here in the UK. The campaign was initiated by a group of leaders from Masorti (Conservative) communities in and around London, who came together in the early summer to try and formulate a response to the wave of xenophobia sweeping the country in the aftermath of the vote to leave the European Union.
As I'd hoped, the initial meeting bore fruit: having shared their stories and explained why they cared so deeply about these issues, the participants decided to back a campaign to resettle unaccompanied child refugees. This challenge, they felt, offered real potential for change. It wasn't only about helping a limited number of people – important though that was. It was an opportunity to enlist the vocal support of the wider Jewish community and, ultimately, influence the UK government to live up to its promises on refugee absorption.
The issue of child refugees, evoking as it does memories of the Kindertransport, is a particularly poignant one for UK Jews. And, indeed, representatives of the Jewish establishment – including Orthodox Chief Rabbi Ephraim Mirvis – came out in enthusiastic support of our campaign.
But here's the intriguing part. Masorti Judaism is the smallest Jewish denomination in the UK. We have just over 4,000 adult members. Yet, at a time of growing anti-immigrant sentiment, we managed to mobilise the entire Jewish community and raise an almost unimaginable amount of money (at the start of the campaign we'd set what we thought was an ambitious target of £20,000 – 10% of our eventual take).
So how did we do it? Our success had several vital ingredients, many of which we've learned from the world of community organising and our partnership with Citizens UK, Britain's largest community organising network, who have developed amazing campaigns in response to community divisions and the refugee crisis.
1.Put people before programme. Voluntary organisations face an ongoing challenge: how to get people to show up and participate in our programmes. We have great idea after great idea yet, all too often, numbers remain low. But on reflection, whyshouldanyone else care enough to show up for one person's idea – however good that person thinks it is? The solution is to flip the process: build relationships first and let the agenda emerge from what people genuinely care about. That's what we did here. Without any preconceived notions of a specific campaign, we called on an existing network, brought people together, triggered a discussion, and let a programme emerge.
2.Tap self-interest.But what explains busy people's readiness to turn out for a meeting with little advance notice and then step up as part of a leadership team? And how can we explain the enthusiasm with which so many donors parted with so much cash in so little time? Part of the answer is that we had pre-existing relationships of trust, as alluded to above. But that's not enough.
Our secret was to identify people's broad self-interest. Community organisers know that people are rarely motivated by pure altruism. To activate people, we need to know what genuinely touches their lives. Not what they say they care about, but what actually gets them out of bed in the morning. Our campaign tapped into something very powerful – the Jewish community's collective experience as migrants and therefore our instinctive sympathy for refugees. We also touched a live nerve in terms of our self-interest as a minority in fighting against racism and intolerance in British society. How did we know these were the live issues for people? Simple. We brought them together, built connections, and asked them to tell their stories.
3.Be relational leaders.If we try and achieve things alone, most often we don't achieve anything at all. Leadership does not mean managing tasks – it's about building relationships and getting people involved. I opened our initial meeting, therefore, by making explicit the fact that I would not be giving my time to this campaign and that if it was going to happen, volunteers from the group would have to pick it up. And this is what happened: a core team emerged, led by two talented and committed individuals, Nic Schlagman and Jude Williams.
But this also meant I had to relinquish control, accepting that quite often Nic and Jude did things differently from the way I would have done them. This had clear benefits: the leadership team made brilliant decisions and did things far better than I would have done. But more importantly: without my stepping back, the campaign would simply not have happened. Control, in this case, was the opposite of power and impact.
4.Focus on power and change. The Jewish community has a great track record of direct serviceprovision: donating goods to the poor, running soup kitchens for the homeless, giving free legal advice to asylum seekers. This is vital – but it's not enough. Our group was clear that we wanted not only to help individuals, but to contribute towards a real, lasting change in government policy towards refugees. This was abouttzedek(justice), nottzedaka(charity). The fundraising campaign, with its potential for immediate impact, was seen as the start of something much bigger: as a way of getting the Jewish community (which can be anxious about making political statements) to publically and unequivocally support this cause. We saw this as a first step which would enable us to build the power we needed to achieve more in the future.
5.Burst the bubble.Two more obstacles typically stand in the way of effective Jewish involvement in social change: the tendency of many well-meaning people to work exclusively within Jewish organisations, and the reluctance of others to work across denominational boundaries. Both tendencies spring from a desire for ownership, where the impulse is not only to make change, but to be seen making change. And while there is some value in Jews as Jews taking the lead on social justice initiatives, all too often it prevents us from building powerful alliances and achieving results.
From the outset we decided to work with Citizens UK, a multi-faith organisation with expertise in refugee issues and a proven track record of making change, and to broaden the project beyond Masorti Judaism. Ownership was less important to us than impact. Imagine how much the Jewish community could achieve if more of us took this lesson to heart.
Matt Plen is Chief Executive of Masorti Judaism in the UK.