The New North London Drop-In
Ethics & social issues
By Deborah Koder
01st Feb 2017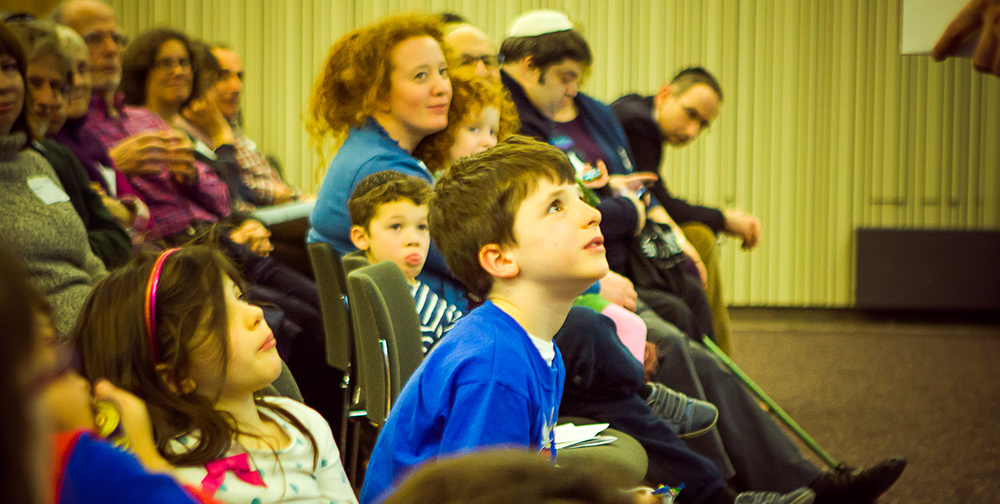 Eleven years ago, the New North London Synagogue Destitute Asylum Seeker Drop-In first opened its doors at a community centre in East Finchley and twelve shul members welcomed one solitary client. The Drop-In has been held every month since then, bar one wintry day when heavy snow brought travel chaos. Diane Taylor and I coordinated the project together for many years, gradually forming a devolved structure, with team leaders taking full responsibility for their section. In the past year, the number of clients attending the NNLS Drop-In has increased significantly and New London Synagogue has established a partner drop-in close by which supports around 100 of our longer-standing clients.
The Drop-In provides immediate support to destitute asylum seekers; nutritious home cooking, good clothing and footwear, a supermarket voucher, travel money, housing advice and consultations with doctors, lawyers and therapists. There is also inevitably some follow-up work between sessions. Each month around 130 volunteers of all religious and ethnic backgrounds work together to support approximately 400 clients and whether out of a sense of obligation or the recognition that our roles could so easily be reversed, each of us values the opportunity to be there.
The clothing section is a vibrant and vital part of the Drop-In. Work starts at NNLS on the Tuesday before a Drop-In, where a mountain of donations is carefully sorted and packed into large laundry bags. By the time our doors open to clients on Sunday, the school hall has been transformed into a pop-up clothes store. The ironed and packaged shirts, the beautiful nearly-new clothes, perhaps a once-precious item of clothing offered by a relative, all are given out with kindness, warmth and care.
As Drop-In clients waited to select clothing at the January session, a volunteer sat amongst the cluster of people and started strumming her guitar. "He's got the whole world in his hands…" It struck a chord with the French speakers – "Il tient le monde entier dans ses mains…" and a pop-up choir formed. "Swing Low Sweet Chariot" was followed by other gospel songs and the impromptu session came to an end only when it was time for the singers to enter the clothing hall. It was a magical musical moment and a fitting way to start the new year.
"It's my first time here, and I'm loving it," said a teenage volunteer. "I've never really done any charity work before; in fact, when I see a homeless person on the street I never know what to do and just feel sad and helpless. But here you know how to help and you know that you're making a difference. When you see someone smile on finding a shirt or something, its brilliant. I'm definitely coming back next month!"
A young volunteer shared his reflection on the day. "I told him that he could have just one backpack, because other people might want one. With a twinkle in his eye, the client replied, 'I can't believe you're that other one's brother – He's a much nicer boy!' It made everyone laugh."
"I am so humbled," said one lady who has been coming to the Drop-In for four months. "A lovely young girl was helping me choose a coat. 'It's lovely, it's warm – it's just your size!' There was love in her eyes. I took the coat and thanked her. When you are a stranger in a foreign country and you are alone, it is wonderful to feel such affection. When I get my residency, I will come back here and do what I can to pay back!"
There is evidently a special rapport between clients and helpers and we are often faced with painful and emotionally challenging situations. One regular client came towards the end of the session needing socks – he wasn't wearing any. When it became apparent there were no men's socks left, a volunteer began to rummage around in the miscellaneous pile while another walked around a corner so that the client wouldn't see him take off the extra pair he happened to be wearing. To everyone's relief the client went away with three pairs of socks.
In my day job, I manage the Young ESOL full-time study programme at Barnet Southgate College, working with newly-arrived teenagers to prepare them for mainstream education and a new life in the UK. I am grateful for the opportunity to work with destitute asylum seekers at the Drop-In; it has strengthened my belief that with one small deed or one kind word, we can make a difference, if not to someone's life, then certainly to their day.
Deborah Koder is a member of New North London Synagogue and is on the management committee for their asylum seeker drop-in.