Shemot
Texts and beliefs
By Chazan Jaclyn Chernett
03rd Jan 2019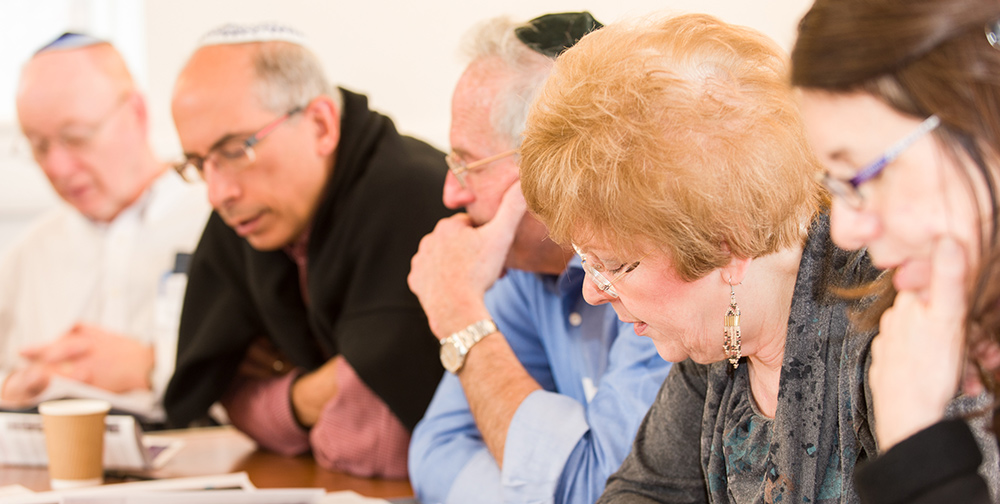 Sefer Yetziyat Mitzrayim – the Book of the Exodus from Egypt – begins with the listing of the names of Jacob and his progeny, seventy of them, who were refugees from the oppression. How can we not throw up our hands in horror as we see the same thing, time and time again, generation after generation, as powers oppress, people are oppressed and flee for their existence.
The Torah is full of lists of names. If anything, the Torah, as the source text of the Jewish people, is about its collective purpose, a single nation guided by God towards the foundation of a just and good society, where people are not oppressed and do not oppress. Why this constant remembering, this persistent recording of individual names?
Our names are our identity or identities and each of us, in our tradition, is formed in the image of God, a unique and precious being. We strive to find the balance between individuality and our place within society. We count ourselves fortunate, indeed, to have been born into freedom. After the horror of the Shoah and the current trend towards nationalism which is rearing its ugly head again, we, of all people, have a heightened sense of remembering that each individual matters. This is what the Torah is saying. The perpetrators of the Shoah tried to eradicate people even before it slaughtered them, by giving them a number and not a name. We cannot let this happen.

As I sit down to write this, the world, and our community, are still reeling in the wake of the Pittsburgh Tree of Life massacre. It is not possible for me to write about anything else. Of course every single life matters, not only Jewish lives – and there is still too much oppression, slaughter and running away going on around the world. We can't cope with it all. But Pittsburgh, of all places, this shul which works hard to support refugees in the 'land of the free', was attacked, violated.

Rabbi Chazan Jeff Myers, the humble minister of the community, was suddenly and unwillingly thrown into the limelight as he strove to support his traumatised congregants and the wider community. How can he cope with it all? Our hearts go out to all of them, and to all of us too. It is us.
So we must remember and we must continue to list the names of every single person who is oppressed and who was killed because of causeless hatred.

Joyce Fienberg – Yiddis Bultcha bat Aba Menachem
Jerry Rabinowitz – Yehudah ben Yechezkel
David Rosenthal – Dovid ben Eliezer
Cecil Rosenthal – Chaim ben Eliezer
Irving Younger – Yitzchak Chaim ben Menachem
Dan Stein – Daniel Avram ben Baruch
Rose Mallinger – Raizel bat Avraham
Richard Gottfried – Yosef ben Chaim
Bernice Simon – Beila Rachel bat Moshe
Sylvan Simon – Zalman Shachna ben Menachem Mendel
Mel Wax – Moshe Gadol ben Yosef
Titzror bitzror hachayim et nishmoteihem. May their souls be bound up in the gathering of eternal life.

Jaclyn Chernett is a founder member of, and Chazan at Kol Nefesh Masorti Synagogue, and founder and director of the European Academy for Jewish Liturgy