Learn about the Masorti LGBT+ Network
Ethics & social issues
By Masorti Judaism
22nd Jun 2021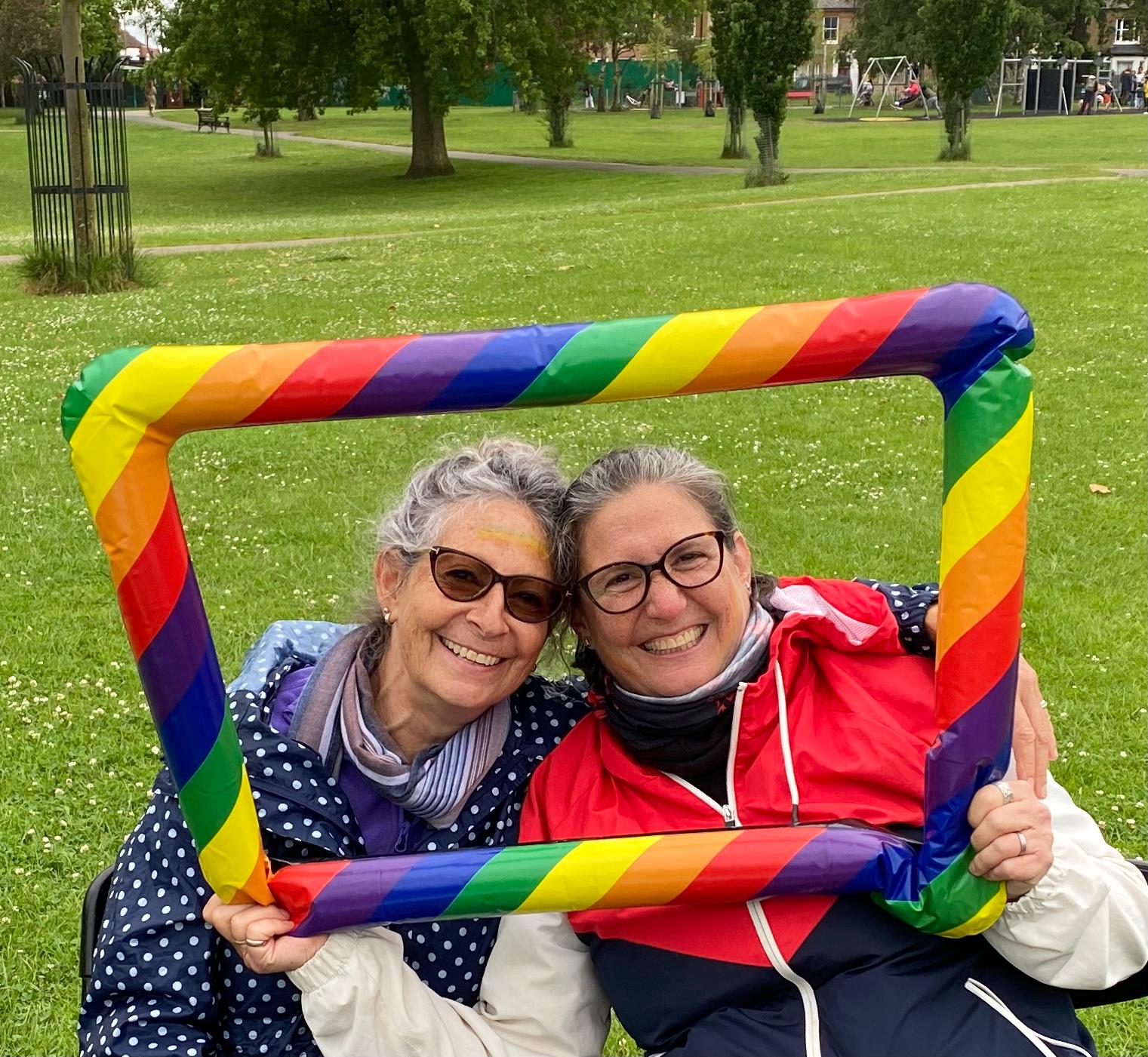 The Masorti LGBT+ Network is a welcoming group that meets for social events, workshops and more, celebrating LGBT+ identities in a Masorti Jewish context.
The Network met for the first time in July 2020, following New North London Synagogue's first Pride Shabbat (an online event). It was originally intended for NNLS members, but has since grown to become the Masorti-wide LGBT+ Network, reaching members from eight different Masorti communities across the UK within its first year. It is informal and member-led, with some taking an active role in organising events and other members joining as and when they can.
Many LGBT+ Jews have experienced the discomfort borne from silence on LGBT+ experiences in our communities. As Pride Month approached in 2020, in the context of a pandemic and social isolation, having the space to celebrate LGBT+ identities in our Jewish 'homes' felt more pressing.
Since its launch, we have had a full calendar of events, meetings and workshops, including:
Social events
Storytelling workshop with KeshetUK
A Masorti LGBT+ Rabbis Panel, as part of 'Masorti Thinks' during LGBT+ History Month
LGBT+ Havdallah
Text session with an LGBT+ rabbi in Israel
Pride Picnic (in person) to celebrate Pride Month in June 2021
Masorti-wide Pride Shabbat (online before Shabbat came in), run by LGBT+ members and our allies
We also work on issues of importance to LGBT+ Masorti Jews, such as:
Difficult texts, and how to handle these in a synagogue setting
Cheder resources, including for Pride Month
Training and inclusion in a wider shul context
Support staff and members in raising awareness and understanding of LGBT+ experiences
Connect with other Jewish LGBT+ groups in the UK and beyond
For many members, the Masorti LGBT+ Network is affirming (as well as fun!), some having left communities where they had to make the impossible choice between being Jewish and being openly LGBT+. We are now working towards a celebratory atmosphere within our synagogues!
One member says:
"After taking more than five decades to 'come out', I'm so grateful for the network. It's a safe environment where we talk about shared values and how to build growing acceptance of LGBT+ people within our shul, so that it's a natural and celebrated part of our communal life." Viv
For more info or to join the network email [email protected]