How transformative can two weeks be?
Jewish culture
By Ella Cohen
16th Mar 2016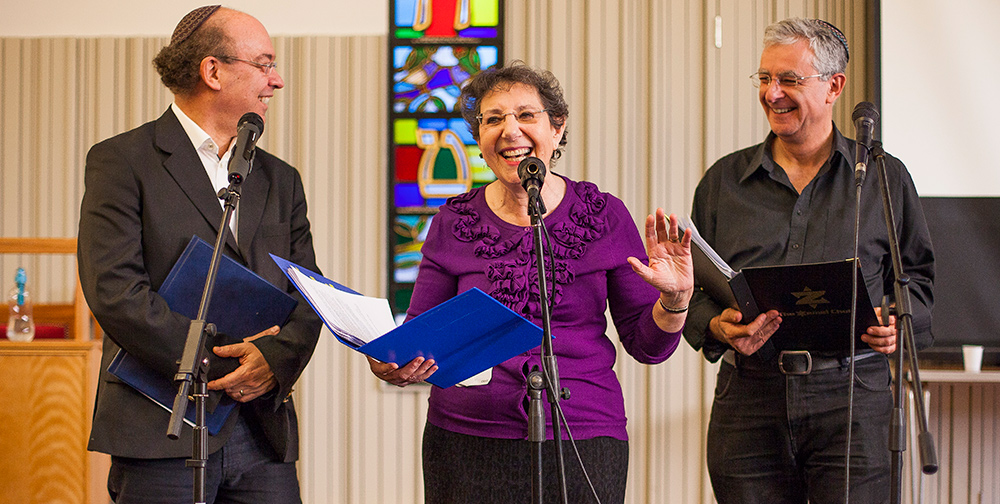 7 years ago, on an ordinary July day, a 16 year old girl boarded a coach. This girl was unaware that by boarding this coach she had just changed the path of her life. From this point forth, nothing would be the same, the direction of her future would be different and the things she valued as important would alter to echo the beliefs of an organisation with a tree at its core'¦
This sounds like the opening to an overdramatic novel but it's not. The 16 year old I am referring to is me, and the story it describes is the start of my Noam journey. One July day in 2009 I boarded a coach that marked the start of my very first Noam adventure, that I have not stopped living since. Indeed boarding the coach before camp is the starting point for most people's 'Noam journey', and like that the mundane act of stepping onto a bus becomes by accident a life changing moment, as for most, the start of a Noam journey leads to years of life changing adventures (with Noam).
It's no understatement to say that that day changed my life, unequivocally so. Without Noam I don't know who I would be: as a Jew, as a woman, as an adult, as an engaged young person. All these parts of my identity have been sculpted by my time in a movement that has nurtured and developed me, and in turn allowed me to support the sculpting and development of countless other young people. Being part of Noam has given me lifelong friendships, a true connection and understanding of my Jewish identity, and the fire to fight to change the world. Traditionally youth movements have prided themselves on being counter cultural forces to be reckoned with, and this still rings true. I was reminded only in November of the passion of our youth when engaging in the debate that ended in our movement turning vegetarian. For a group of 16-24 year olds to spend time thinking about the impact we are having on the world was inspiring, and I am lucky to be privy to these sorts of conversations so regularly, a privilege of the life of a movement worker.
In a world of apathy, where millennials are often cast as the next 'lost generation', the fire a youth movement provides is a welcome antidote to the wishy washy world of disengagement many fear is infecting young people. As a community we have the responsibility to ensure this sort of passion continues to be channelled through our young people, who have the power to change so much that is currently problematic in our society, and I truly believe that being involved in a youth movement is the best way to ensure our community continues to flourish.
Though it is only March and the days of summer still seem a distant prospect, for us in the Noam office, the countdown for camp – our biggest event of the year, has very much begun. This summer we will, as a community, create magical, meaningful and unforgettable memories for a host of young people, the next generation of Jewish leaders.
In addition to what I have said above, I believe there are three further benefits to attending summer camp that I want to explore. First and perhaps most importantly – FUN! Camp provides a space for young people aged 9-15 to 'let loose' and be free from the demanding school routine. Instead, camp is about being outside, making new friends and exploring our Masorti Jewish identities through a bubble of Noam goodness. This year we have even bigger and better outdoor activities, a brand spanking new site on the Pembrokeshire coast, and oodles of enthusiasm from our biggest ever movement worker team all sure to make this summer the best #mynoamsummer to date.
The second benefit reaped from camp is that of self-development. For most children we care for on our events summer camp is often the first and longest time they have been away from home, and we do not take the responsibility of this lightly. Indeed one of our five branches is hagshama (personal development), and we seek to use camp as a chance for young people to flourish and develop as empowered, independent beings, in a space so different from their everyday lives. The sooner this development starts the better, the stronger the bonds of friendship will be, the more chance we will have to cement the community we are building, and the longer we will have to focus on the development of the leaders of our future.
Going on camp is the first stage in the journey we should be undertaking together, developing our children and young people in a safe, fun, caring environment where the leaders of the future can flourish. It is not a coincidence that our movement is saturated with young leaders, ready and raring to impart to the next generation of Noamniks all the lessons they have learnt from their time in the movement. The coach is waiting, and the spaces on it are filling fast, today we need to ensure our young people are the ones stepping onto it and embarking on journeys that are sure to change and shape their lives forever.
Ella Cohen is a Noam movement worker and community worker for Kol Nefesh Masorti Synagogue and Edgware Masorti Synagogue. Applications for Noam Summer Camp are now open, to book your place and learn more about Camp and bursaries, visit www.noam.org.uk.