These are days not just of national mourning for Queen Elizabeth ll, but of a sorrow which touches us communally and personally.
The Queen has always been there. In an age of instability, she symbolised stability; in an age of insecurity, she represented safety. In an age which promotes me, my and self, she embodied public service. In an age marked by the weaknesses of leaders, she personified discipline and dignity. In an age which dissects and debunks public figures, the respect she commanded, despite many trials, remained undiminished.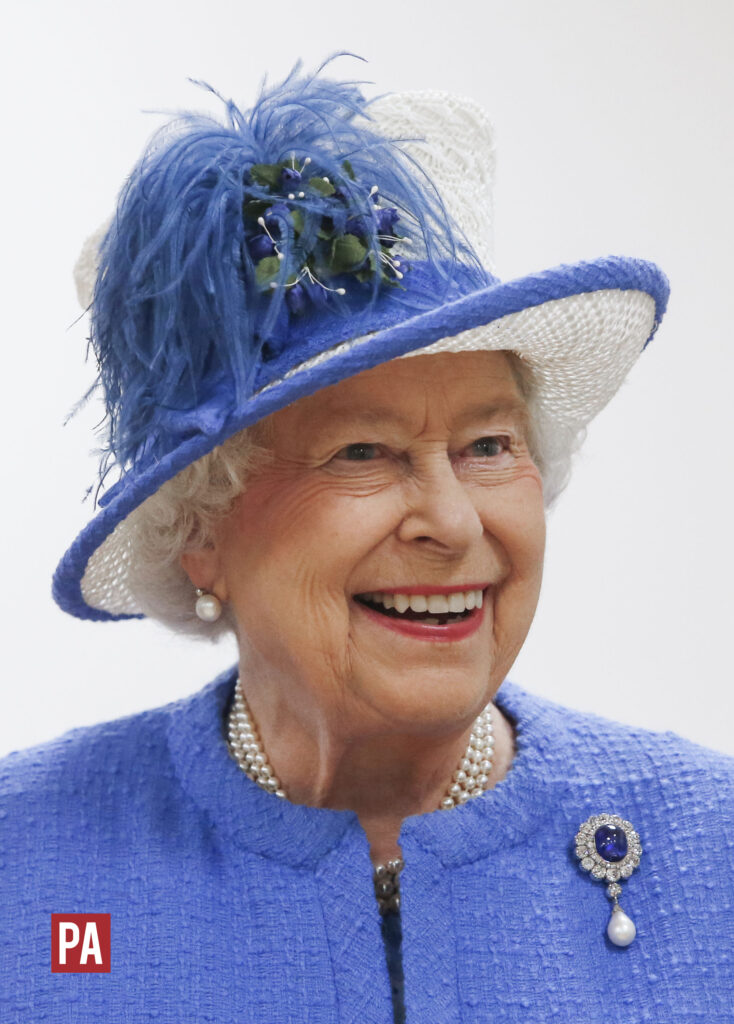 Perhaps we hadn't realised how precious such qualities are. There's less in the world now of that decency and order which we had hoped we could take for granted. We feel, many of us, a heartache and anxiety which takes us by surprise.
The rabbis composed a special prayer to be said on seeing a king or queen: 'Blessed be God who has given of the divine glory to flesh and blood.' What is that 'divine glory' they asked. Observing the juxtaposition in Deuteronomy of 'God is great and mighty' and 'God loves the stranger and refugee,' they noted that where we find God's greatness there too we find God's humility. They taught that, in this regard especially, earthy sovereignty should mirror heavenly sovereignty.
Queen Elizabeth achieved just that, combining the dignity of the throne with humility of person. Based on her Christian faith and her understanding of the best traditions of British royalty, she saw the prerogatives of office as the means to service. That was her promise when she came to the throne, and she lived by it unstintingly throughout the seventy years of her reign.
She combined regal bearing with the ability to touch the heart. She visited Aberfan in the days following the disaster in 1966 when a sliding mountain of coal slag submerged the local school, killing over a hundred children and many teachers. She returned to the town several times, as Elaine Richards, a bereaved parent, remembered:
'She promised me 44 years ago that she would open the school when it is built and she is here today. It is a very emotional day, I had to be coaxed to come here to remember the little ones who died.'
The words of her broadcast in the lockdown Christmas of 2020, when she alluded to the wartime song which kept hope alive in the nation's soul, were illumined on placards which normally carry only commercial adverts:
We will be with our friends again.
We will be with our families again.
We will meet again.
She cared. She was patron of over six hundred charities and personally involved in many of them. They reflected her commitment to humanity and nature, her concern for people everywhere, for rural life, for animals, especially horses and dogs, and for the earth.
She was a human being, a wife, mother, even great-grandmother. The picture of her alone in her black coat, black hat and black facemask, observing the rules of isolation at the funeral of her beloved Prince Philip, is the very image of personal grief.
Neither she, nor her life, nor certainly her family, was always easy or perfect. Maybe that too is what draws her to the heart. She was 'the nation's grandmother,' and grandmothers, as everyone knows, are figures as much of affection as of authority.
In Judaism, the queen is the symbol of the Sabbath, shabbat hamalkah, representing the vision of a world at peace. Queen Elizabeth lived through many wars, serving when princess as an auto mechanic in the ATS. Yet she represented something higher, a country, commonwealth and globe drawn together, a harmony to which we yet aspire.
In these difficult days at the start of his reign, we wish King Charles lll and all the royal family comfort and strength.
Like his mother, he has shown deep respect not just for the church but for all faiths. As Jews we are fortunate to live in a country whose sovereign has visited our synagogues and shared in our prayers.
We hope his reign will be marked by the achievement across the country and the world of those values he has so often articulated: harmony with nature and across humanity.
We join with people of all faiths and none across the nation and the world in sorrow at the death of his mother, Queen Elizabeth ll, and in gratitude for her life.
Senior Rabbi Jonathan Wittenberg
The Board of Deputies are compiling messages of condolence on behalf of the Jewish community. Click here to share a message of condolence.