As pre-camp, a week of preparation for Noam leaders, comes to an end, we reflect on the incredible achievement of preparing for camp in summer 2021.
Every year as the end of July comes round, I get excited for all those young people who get to spend their summer with Noam. I am always amazed at the Noam team for putting together such a huge operation and providing such a meaningful experience. This year, the effort of the Noam team is that bit more incredible and that bit more special. Under extremely challenging circumstances, tonight, the Noam team will bring together young people on pre-camp in Norfolk to bring in Shabbat. For young people to be able to spend this time together, to wake up and daven Shacharit with their friends; to hang out until the early hours of the morning coming up with a crazy idea for a wide-game; and to sit across from the Masorti Rabbis to debate the pressing issues of today's world, all whilst providing a Covid secure environment, is enough to make this Noam graduate well-up.
The Shabbat on pre-camp is always special, it gives the madrichim a chance to relax after an intense week of preparation and to get excited for the arrival of the chanichim. We should be extremely proud of the Noam team and thankful to all those who are making camp this summer possible. I only wish I could be there too!
Leonie Fleischmann
Co-Chair Masorti Judaism
---
"After so much time not being able to hang out with people, it's awesome to be on Noam pre-camp, where we can bond with each other whilst learning new skills and being inspired."

Abi Kashman
---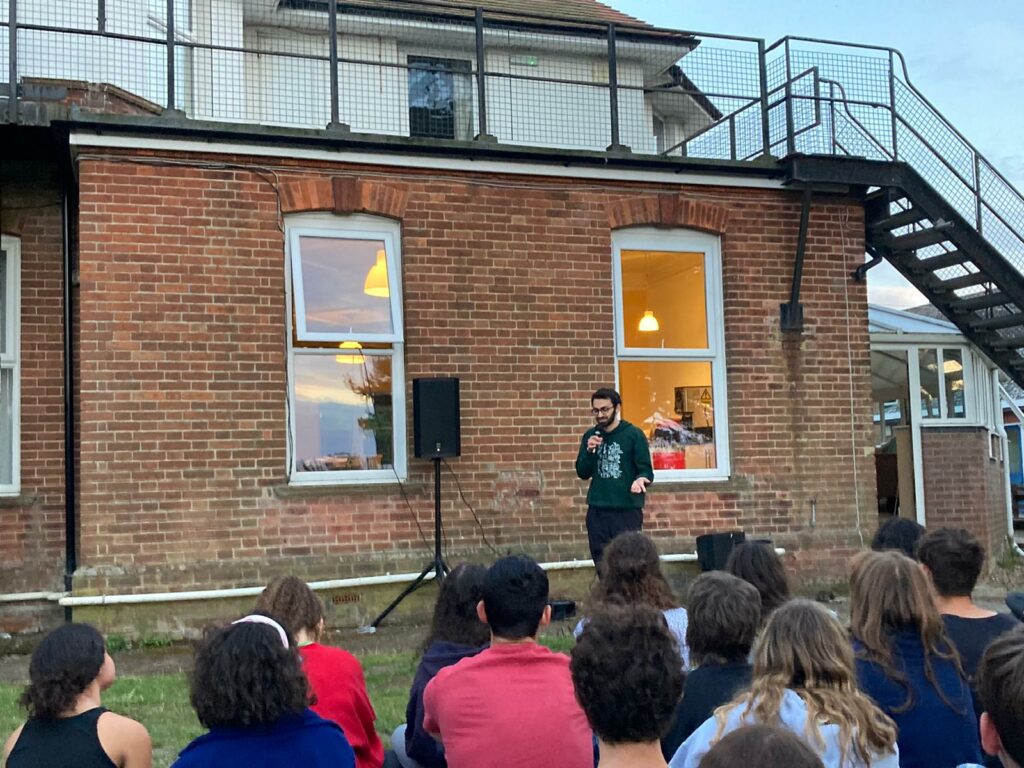 ---
Dear Noam,
I just wanted to send a huge thank you and lots of appreciation on my own behalf and on behalf of all of us rabbis and clergy in Masorti Judaism for all the double extra care and effort you have put into making camp happen this year. All of us appreciate that it's a million miles away from easy and we all hope that Covid shows you due respect and keeps well away.
I've heard from many families how much camp means, especially this year, not only to the many, many chanichim and madrichim who are delighted to join, but also to parents who are excited on their behalf – and also not sorry to have a bit of down-time after so much home schooling and stress over these last 18 months.
Rabbi Jonathan Wittenberg
Senior Rabbi, Masorti Judaism
---
"Pre-camp is a great opportunity for us to grow and learning leadership skills, as well as build confidence. It's also been lovely to get to know the people who we will be leading with."

Izzy Froggett
---