Niggun Chavurah with New North London Synagogue
Date: Monthly on the first Thursday of every month
Location: Online
Price: Voluntary donations welcome
Hosted by Rabbi Zahavit Shalev and Ayala Gottlieb Alter.
Meeting on the first Thursday of every month at 9.30pm on Zoom.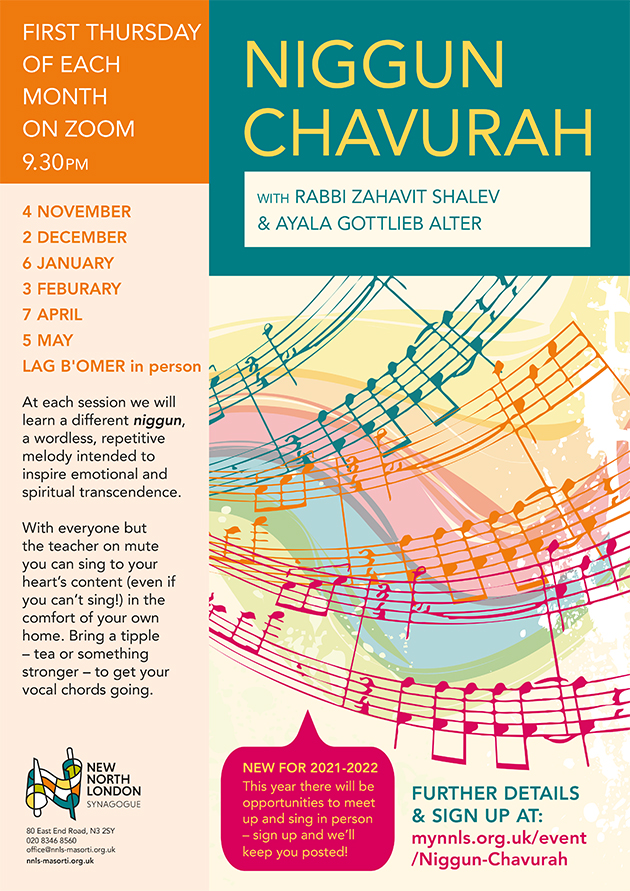 At each session we will learn a different niggun, a wordless, repetitive melody intended to inspire emotional and spiritual transcendence. With everyone but the teacher on mute you can sing to your heart's content (even if you can't sing!) in the comfort of your own home. Bring a tipple – tea or something stronger – to get your vocal chords going.
NEW FOR 2021-2022: This year there will be opportunities to meet up and sing in person – sign up and we'll keep you posted!