The Ethical LIfe: Jewish Values in an Age of Choice
Date: Wednesday evenings at 8.15pm, beginning February 2nd
Location: At New North London Synagogue, and also on Zoom.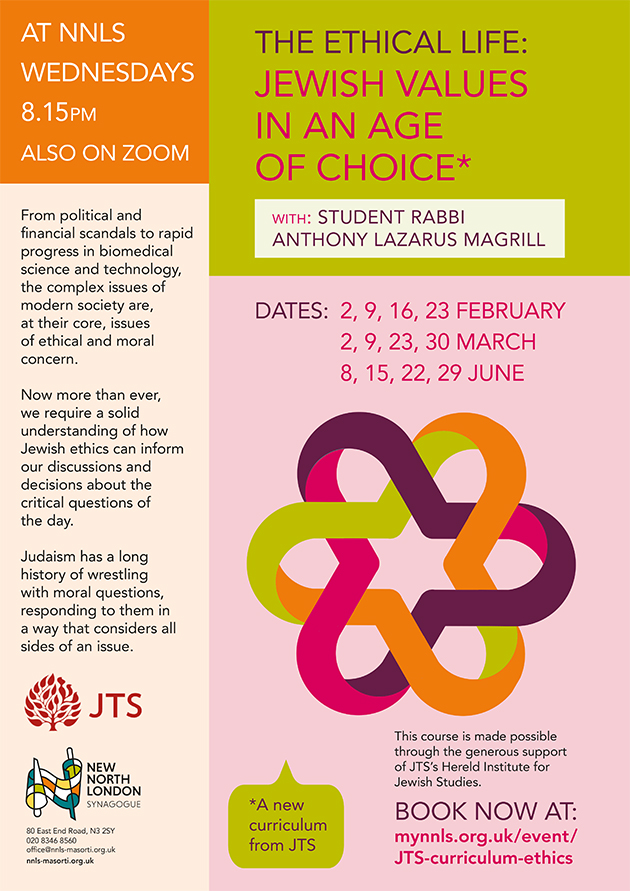 The Ethical Life: Jewish Values in an Age of Choice is a new curriculum from JTS.
From political and financial scandals to rapid progress in biomedical science and technology, the complex issues of modern society are, at their core, issues of ethical and moral concern. Now more than ever, we require a solid understanding of how Jewish ethics can inform our discussions and decisions about the critical questions of the day. Judaism has a long history of wrestling with moral questions, responding to them in a way that considers all sides of an issue.
With Student Rabbi Anthony Lazarus Magrill.
The course fee for non NNLS members is £40 for 12 sessions.