Date: Series begins 16th November
Location: Online
Price: £40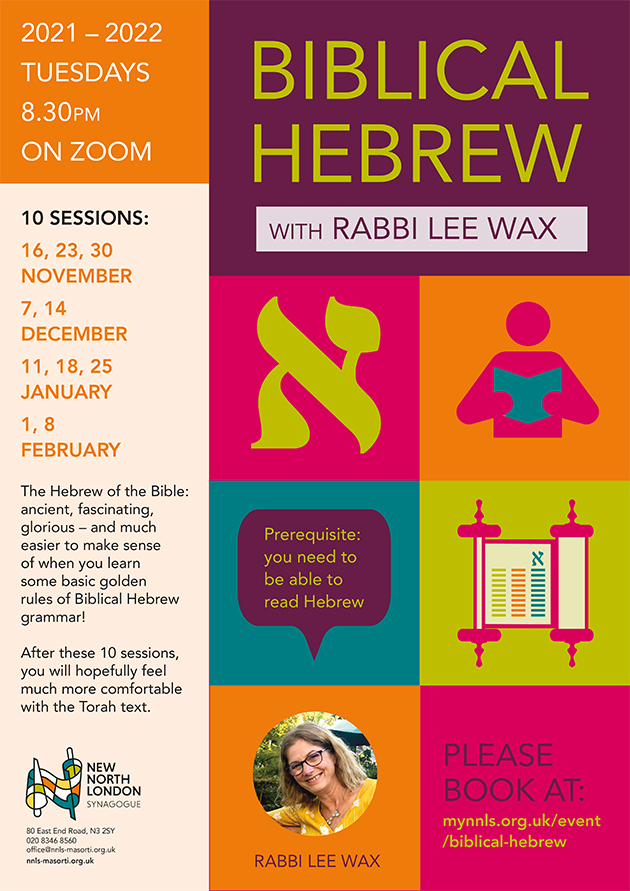 With Rabbi Lee Wax. The Hebrew of the Bible: ancient, fascinating, glorious – and much easier to make sense of when you learn some basic golden rules of Biblical Hebrew grammar!
After these 10 sessions, you will hopefully feel much more comfortable with the Torah text. Prerequisite: you need to be able to read Hebrew.
Please contact [email protected] with any questions.