Lech L'cha: Go! To yourself!
Texts and beliefs
By Chazan Jaclyn Chernett
29th Oct 2020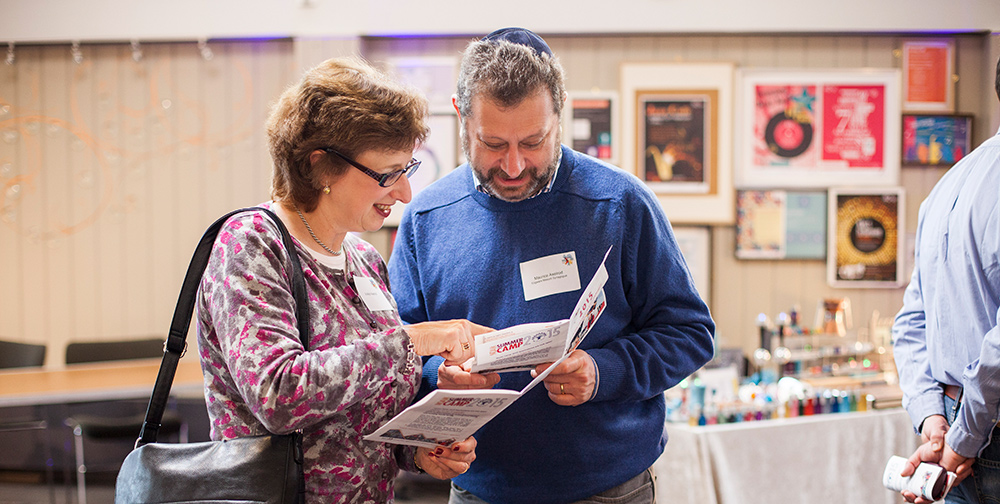 In finding, ever anew, a myriad of meanings from our Torah texts, I am drawn to an extraordinary event in September run by Rabbi Jonathan Wittenberg on Zoom discussing the Haftarot for Yom Kippur. Contributing to the discussion on the Book of Jonah, one of his guests was Eleanor O'Hanlon whose book "Eyes of the Wild" takes us on an epic, personal journey in her work with whales and other creatures of the wild.
Born on the West Coast of Ireland, Eleanor has carried out field research for international conservation groups in remote wilderness areas around the globe, from the High Arctic to the Caucasus mountains, the Russian taiga forest and the Namib desert.
Her life-changing and often dangerous journeys meet wisdom teachings and storytelling from the shamanic, Celtic Christian and other traditions which bring the reader out of the dream of separation into immediate connection with the essence and unity of life.
"How could the grey whales approach us in such peace, as though they had never known suffering and death at our hands", she asks as she virtually makes deeply felt atonement for the sins of humanity at the whales' (and other animals') expense.
"We humans are sleepwalking towards desolation… Most people do not even realize that this is happening; those who do find it difficult to take in."
She writes of the "expansion of open spaces" and how "in that great spaciousness of nature, we find our own expansiveness again".
Lech L'cha! What was Avram experiencing when he heard the voice of God telling him to go? He wasn't even told where to go. Go to yourself, the text says even before God instructs him to go from his roots. He knew within himself that something was about to change.
We are living in times of immense change for humanity and for the world we inhabit. Avram's journey from his previous state 'to himself' is our own story of how we might engage with our own being and our world in order to effect positive change. Not many of us will have the passion or courage to engage in anything like the remarkable work of Eleanor O'Hanlan. Or of Avram Avinu! But every small step towards our intention to effect change within ourselves and for the greater good is a vital one.
Chazan Jaclyn Chernett
Eleanor O'Hanlan, Eyes of the Wild, Earth Books, 2012.