Ki Teitzei
Texts and beliefs
By Rabbi Rafi Kaiserblueth
26th Aug 2015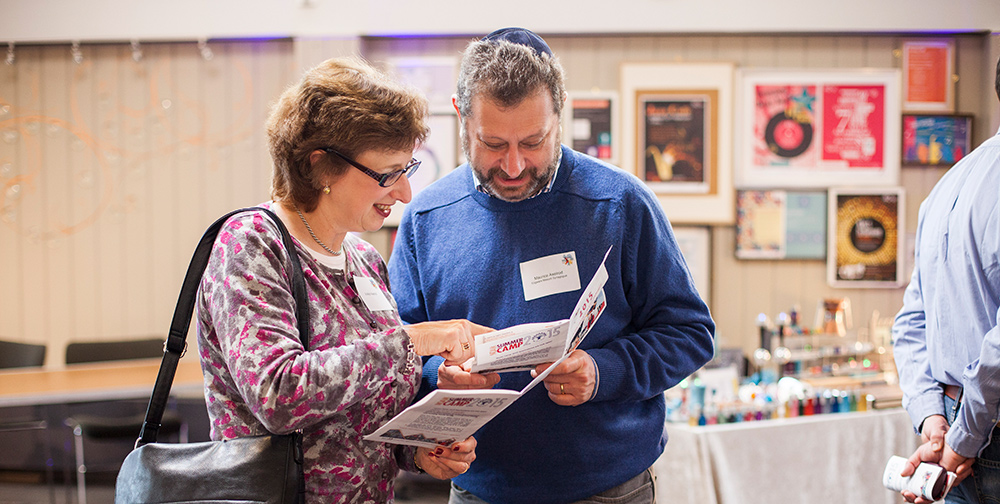 Sometime around the founding of Google, a discussion took place on whether to have a motto for the company. After much debate, the wording "Don't be evil" was decided upon. The idea, as explained in a letter to shareholders, was this:
"We believe strongly that in the long term, we will be better served — as shareholders and in all other ways — by a company that does good things for the world even if we forgo some short-term gains."
As of today, however, that motto has changed into a less than watered-down version that does not even resemble an imperative. On the web page that describes Google's philosophy, "Don't be evil" has been replaced by "You can make money without doing evil", a major departure from the original intent. The original conception has been reduced from a moral principle which involves constant struggle to a way of judging individual actions in pursuit of quite different goals.
This week's sedra, Ki Tetzei, is one of the most expansive in terms of laws. There are a total of 74, quite a hefty portion of the total in the Bible.
The organizing principle of this collection is centred on individuals, their families, their neighbours, and the relationships between them. Following several of the laws given, an interesting phrase is appended:
Ubi'arta hara mikirbecha – Thus you will sweep away evil from your midst.
Many laws in the Bible have no reason associated with them, such as not mixing crops of different kinds or combining linen and wool. But in this case, a very clear message is being sent.
The purpose is not to prevent a specific action, but to prevent the mindset that allows evil to occur.
Our collections of laws are given, not simply to prevent or encourage individual actions, but to craft a holy and just society. The lofty goal of eliminating evil entirely from our community is laudable, but the conditions need to be right for that to occur.
Laws that provide for the just (at the time) treatment of women or the poor take centre stage. In order for a society to eradicate evil, the lowliest among us, the most vulnerable, need to be made to feel secure. The impulse – or at the very least, the opportunity – to do evil must be purged.
But what exactly is this thing we are seeking to expunge? Today, we generally see evil as the polar opposite to good. But in Judaism, evil is not at all seen that way. Evil is that which defies or challenges good. We may never acquire a final sense of goodness or completeness, but we are in a constant struggle to improve or elevate ourselves. That ultimately is the concept of kedusha, holiness. I am not commanded to pray, or give charity, or keep kosher once. These laws are given to establish the conditions where evil becomes difficult to commit.
When the Malakh changed Jacob's name to Israel ("struggle on behalf of God"), it was to signify that Jacob's struggle is our struggle. Ultimately, whatever we do as moral human beings and as Jews is because we have agreed to live in that special relationship.
Evil is not a relative construct open to interpretation but rather an absolute, something against God's will. God's presence and evil are incompatible. They cannot coexist. Eradicating evil from our midst therefore invites God's presence to dwell among us, elevating ourselves to holiness. That is the constant struggle which defines us.
Rabbi Rafi Kaiserblueth is Rabbi of St Albans Masorti Synagogue and a US Navy Chaplain.