Date: Friday night 23rd December - Tuesday 27th December 2023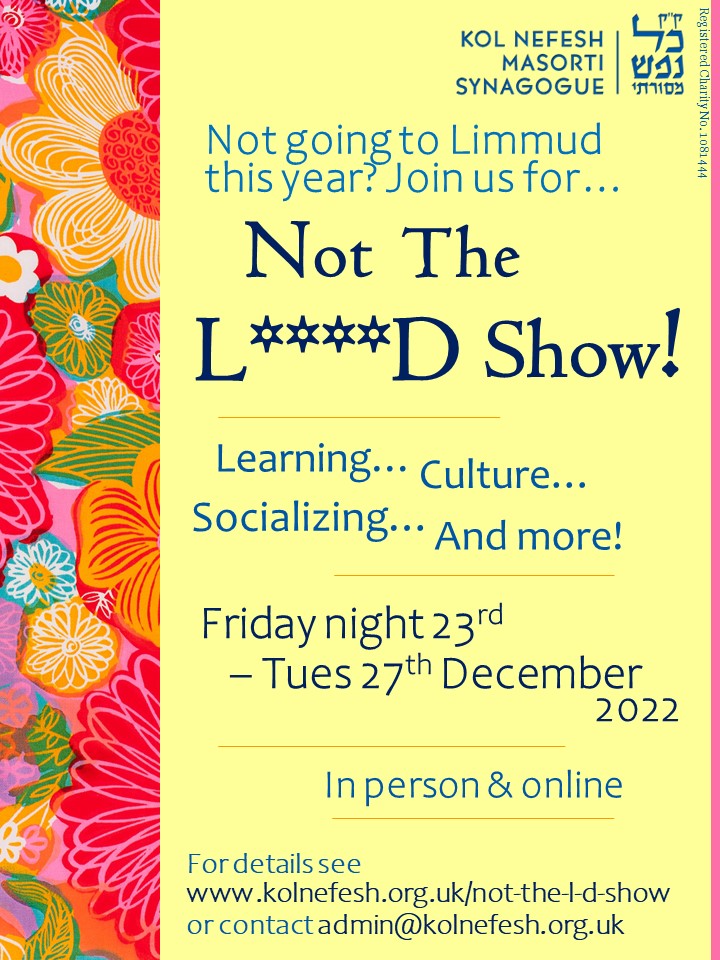 If you're not going to Limmud and are at home over the "festive season", skip the TV repeats and get together with other people. Join us at Kol Nefesh for an alternative program over the holiday. Full details are at the Kol Nefesh Masorti website.
For the addresses of our hosts, or to book a place for the games evening, contact Elaine at [email protected].