Masorti Judaism: At Our Best
Date: May - August 2021
Location: Online
Price: Free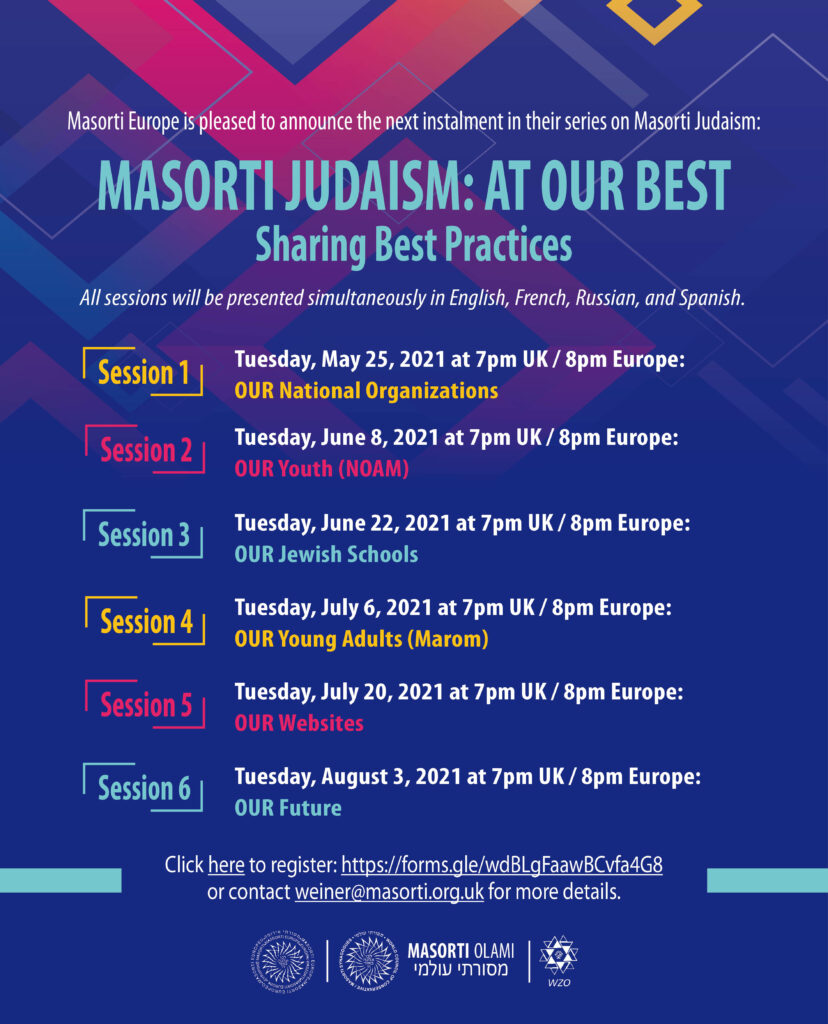 We are excited to invite you to part four of Masorti Europe's Course, "Masorti Judaism Up Close and Personal", this time on the topic of Best Practices.
All sessions will be presented simultaneously in English, French, Russian, and Spanish*, and will take place at 2pm EST / 3pm Argentina / 7pm UK / 8pm Europe / 9pm Israel.
Session 1: Tuesday, May 25, 2021: OUR National Organizations
Session 2: Tuesday, June 8, 2021: OUR Youth (NOAM)
Session 3: Tuesday, June 22, 2021: OUR Jewish Schools
Session 4: Tuesday, July 6, 2021: OUR Young Adults (Marom)
Session 5: Tuesday, July 20, 2021: OUR Websites
Session 6: Tuesday, August 3, 2021: OUR Future
Click here to register or contact [email protected] for more details.
*Simultaneous translation can be provided if a minimum of six people register in that language.