Masorti's Jewish Community Organising Course
Date: Beginning October 2021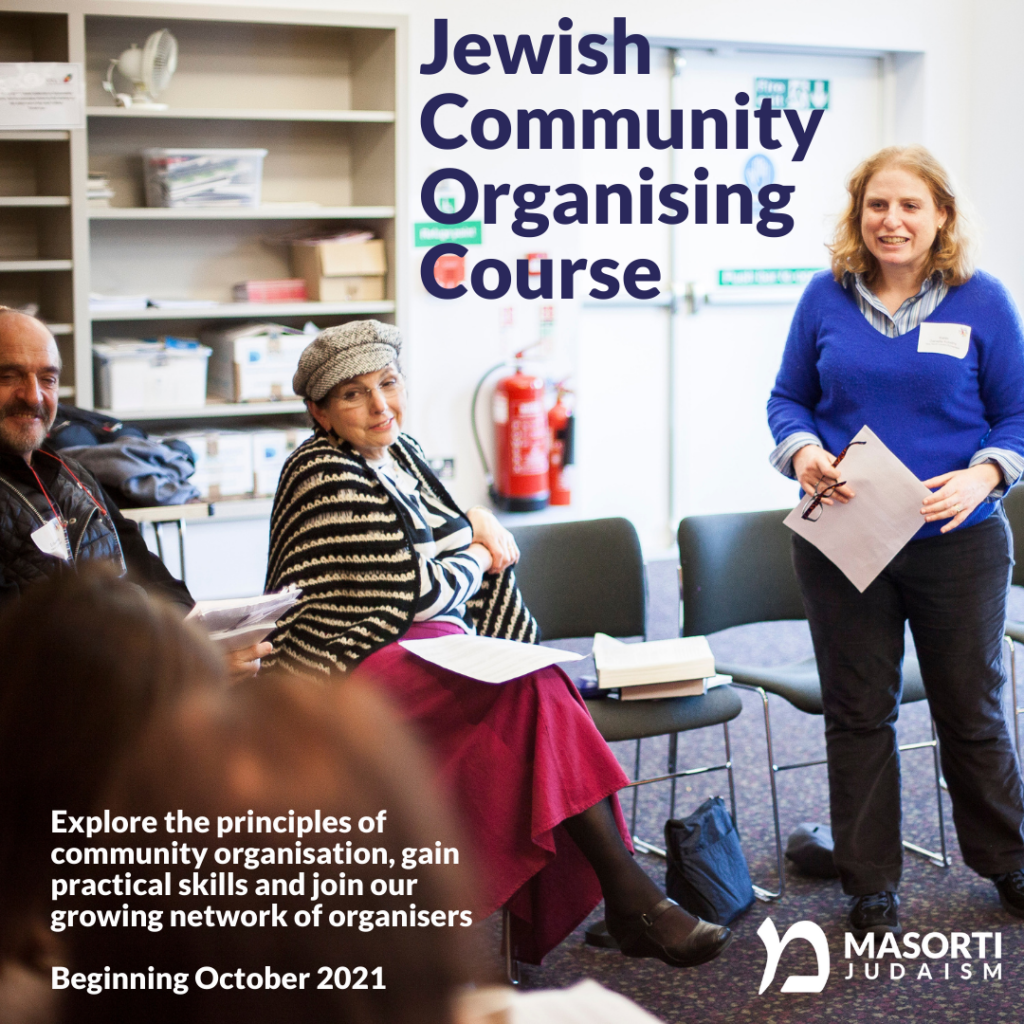 Join the new cohort of Masorti's community leaders.
Across monthly sessions, we'll explore the principles of community organisation as well as the practical skills that have helped elevate and mobilise our growing network of Masorti organisers.
From getting your teeth into what it means to be a relational leader to gaining the tools to facilitate a well-run listening campaign, this course will skill you up, develop your ideas and provide an empowering space to grow as a community organiser.
"This course has been revelatory. It has completely changed my community. We went from no structure, no leadership, and no direction, to forming committees, electing chairs, running a listening campaign and resolving a number of new directions for the group…. By empowering me with knowledge and skills and sharing those with others it felt organic and home grown." – Anna Sheinman, Ohel Mo'ed Community
Email [email protected] to register your interest.