Angels of History: how our history and our bodies are interconnected
Date: Monthly on Sunday evenings, beginning 7th November.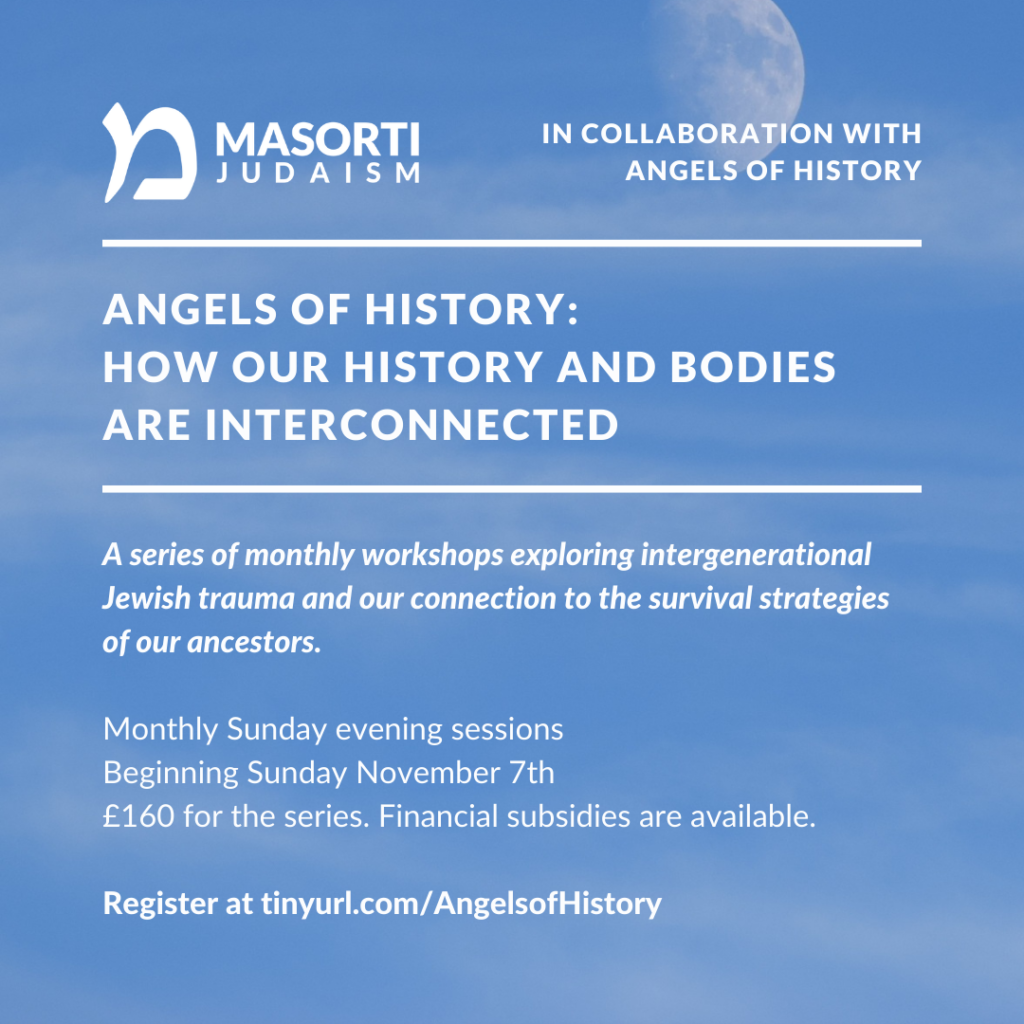 Join a small group of 8-12 people who will meet one Sunday evening a month to collectively process the impact of historical Jewish trauma and the ways Jews have responded. Delving into the impact of these histories, we hope to bring more awareness to the dynamics of power both within ourselves and in the world.
Your Facilitators will be Lea Misan and Alex Eisenberg
If you have any access needs, please let us know.
What is it?
A series of workshops exploring intergenerational Jewish trauma and our connection to the survival strategies of our ancestors. We will engage with our bodies as well as our dreams and the different roles that we carry within it. We will activate all of our senses by using storytelling, writing, drawing, music, movement and a connection to our inner feelings.
Who is it for?
All people with Jewish ancestors are affected in some way by the history of Jewish trauma. We welcome anyone who identifies as having Jewish ancestry, in all its diversity.
When and where?
The series will run one Sunday evening a month, between 6-8pm on:

7 November
5 December
16 January
13 February
13 March
10 April
8 May
12 June
Each session will be focused around a particular topic.
Us and the World
Antisemitism
Holocaust, Expulsions, Inquisition
Open Forum
Diaspora and Zionism
Palestine and Israel
Open Forum
Survival Strategies
Rules and Rituals
Good Jew, Bad Jew
Open Forum
We will be holding three open forums as part of the series. During these, we will creatively address current conflicts and political hotspots which are informed by historical trauma.