Half-term Summer Kaytana with Noam Masorti Youth
Date: Monday 23rd - Friday 27th August
Location: North London
Price: £40 per day or £150 per week for Masorti members. £45 per day and £180 per week for non-Masorti members.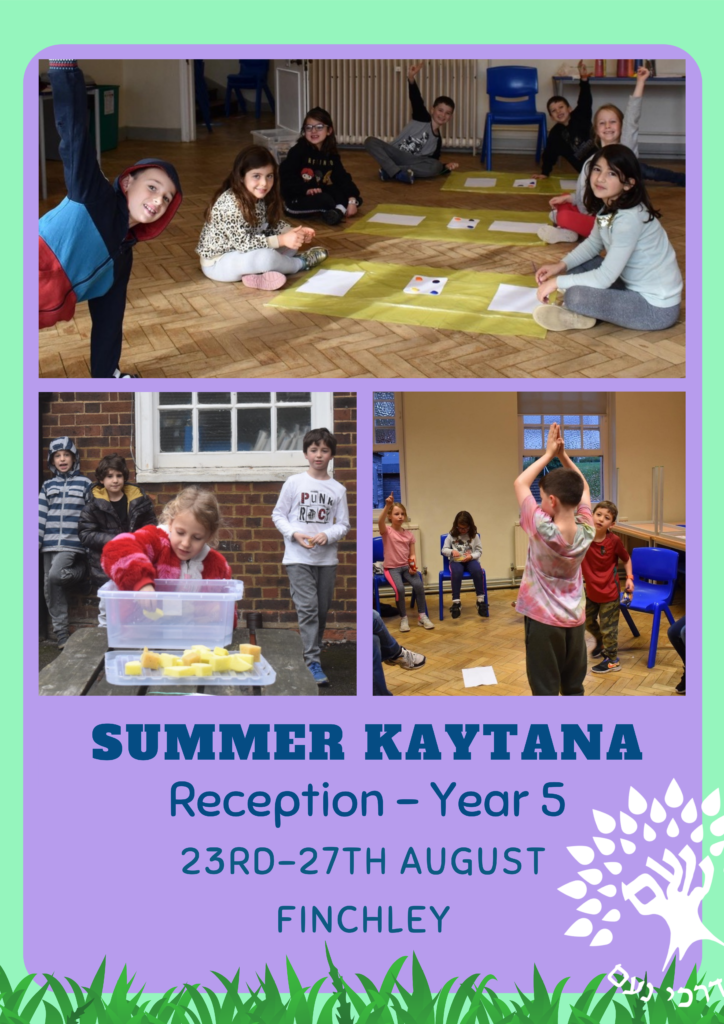 From Monday 23rd -Friday 27th August, Noam Masorti Youth will be running a week of awesome, in-person and socially-distanced activities for children in Reception to Year 4.

For more information visit the Noam website or you can email BZ or Hannah in the Noam office.