Meaningful Meals
By Rabbi Josh Weiner
20th Sep 2022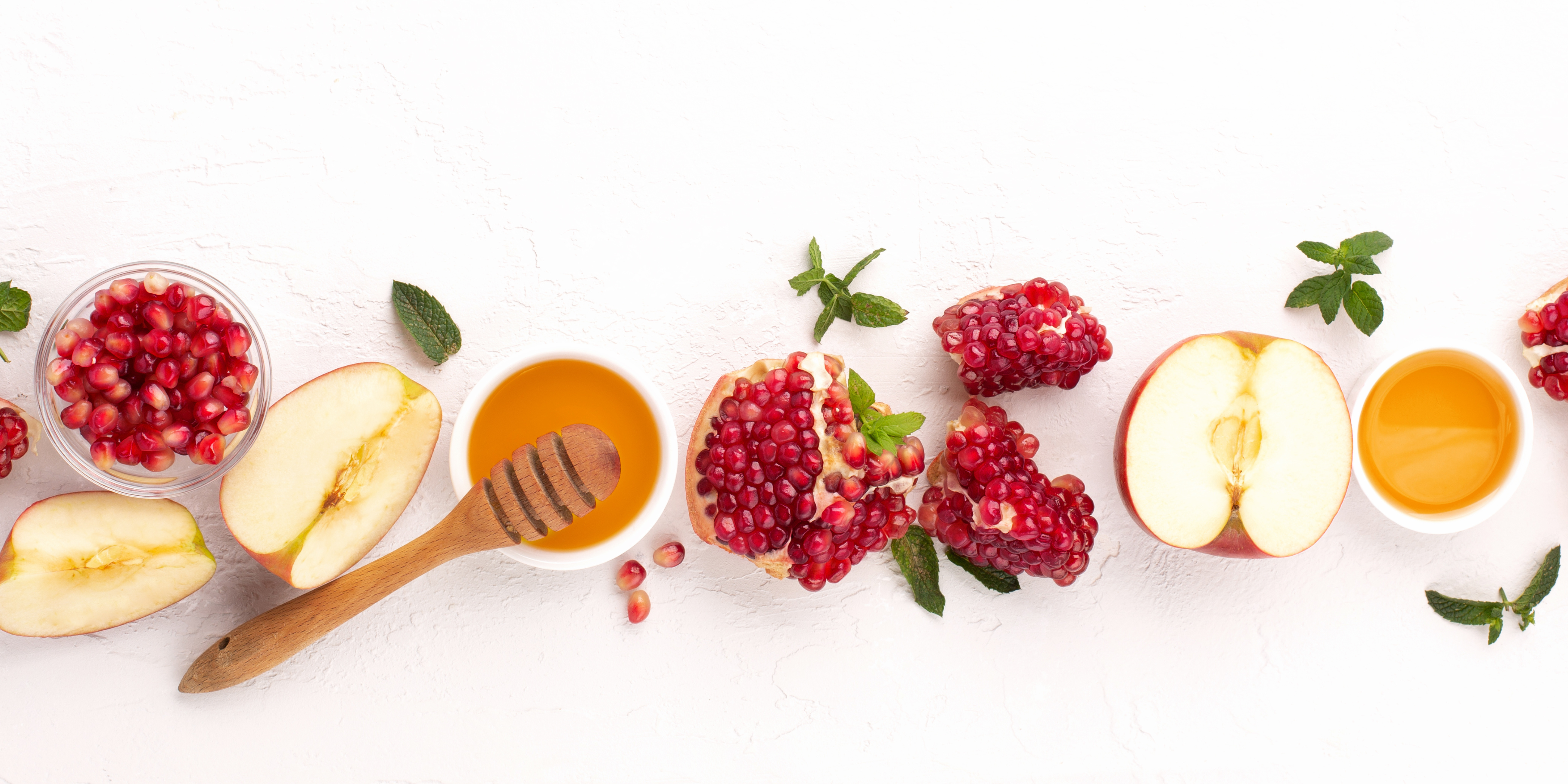 Our choices for Rosh Hashana set the tone for the entire year. We celebrate Jewish festivals with food, but here are some hints for infusing that first evening of the year with the symbols you believe in.
Give tzedakah
Before starting anything else, during the day, give something, as much as you can, without thinking too much. Already, this is a sign that you don't consider yourself to be the centre of the universe.
Light candles
The blessing is slightly different to the one of Shabbat, and finishes with "lehadlik ner shel Yom Tov." The custom is to say the blessing before lighting the candle, not like Shabbat. Afterwards, you can say the "Shehecheyanu" blessing, thankful for being alive and able to welcome a new year.
Forgive friends and family
The hardest new year challenge is bringing more peace into the world. If you were brave enough, you already reached out to that person you haven't spoken to for such a long time. If not, maybe you'll do it soon. But you can control some things: take a deep breath, and let go of grudges you have against people who have done wrong to you. Maybe they'll reconnect one day, but at least you've started the process.
Kiddush with a glass of wine
Again, the text is a little bit different than usual – look for it in the Machzor or online. But try to have good wine, or whatever you drink, and to really enjoy this meal with your body and soul.
Challah with honey
Wash hands, and instead of salt, dip the challah in honey for a sweet new year. Some have the custom to bake or buy sweet round challot.
Apples + honey, etc.
There are many foods traditionally eaten at the meal, each with some symbolic meaning of the name or the nature of the food. These include apples, honey, pomegranates, beans, leeks, beets, dates, pumpkin, and fish or sheep heads. If you don't have them all, don't worry. You can also invent your own symbols, in English: take a food and play with its name, and turn it into a wish for the new year.
Delicious food and good people
Again, Judaism isn't an abstract spiritual religion. We recognise and celebrate our bodies. You know what a good nourishing meal means for you – try and prepare it. Setting the tone for the coming year, try to privilege local and environmentally responsible food. Also, invite the friends you need, or try and call them before or after the festival. Their new year wishes are precious.
Some serious conversation
What are the big subjects that need to be spoken about this year? The conversation begins tonight. You can give your guests a question in advance to be discussed at the table, or be spontaneous. It's probably also not the night for gossip or negative talk. But there are other ways to have sweet and happy dinner conversations. Try and laugh a lot – the world is a crazy place these days!
Josh Weiner is rabbi for Adath Shalom, a Masorti synagogue in Paris.