Masorti Judaism says yes to same-sex ceremonies
Jewish ritual
By Masorti Judaism
22nd Oct 2014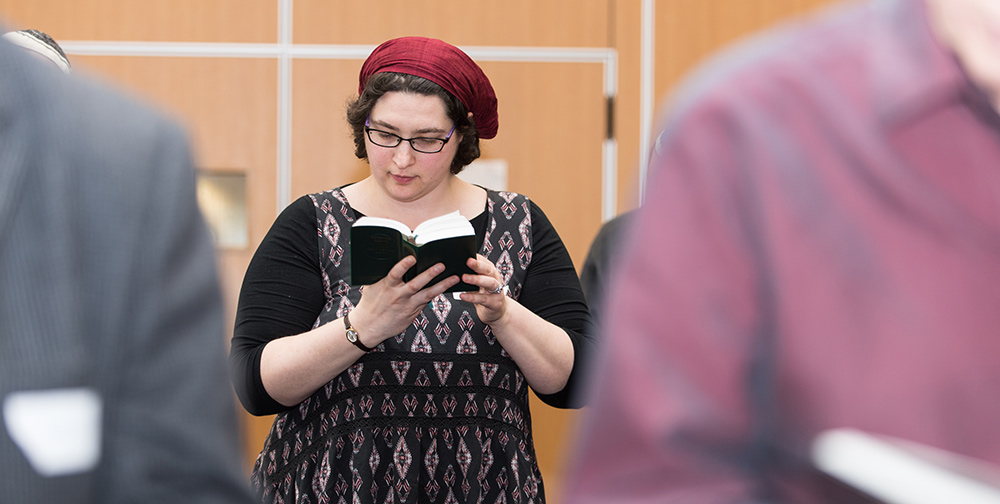 At its meeting last night, Masorti Judaism's board of trustees agreed to the following statement: "After much learning and discussion, the Masorti rabbis have ruled that communities may carry out ceremonies for gay and lesbian couples based on a 'shutafut,' or partnership, ceremony. We recognise that our movement encompasses diverse views on this important subject. Each Masorti community, together with its rabbi, will be free to decide whether to carry out these ceremonies and, if so, whether the relationships sanctified by them should be registered under English law as same-sex marriages or civil partnerships. Masorti Judaism is proud to be taking this opportunity to make our communities ever more welcoming and to realise our values of inclusion, equality and diversity within the framework of halacha (Jewish law)." Masorti Senior Rabbi, Jonathan Wittenberg, commented: "This is an important step forward. As a movement, we will continue to strive to be inclusive and to honour the dignity of all people, within the framework of Jewish law." Matt Plen, Masorti Judaism's Chief Executive, added: "I'm proud to be part of a movement which considers this kind of important issue slowly and carefully while taking into account the views of all its members, and which demonstrates by its actions that traditional religious commitment can be combined with deeply-held modern values." Joel Fenster, Mazkir (director) of Noam, Masorti Youth, said: "Noam is proud and supportive of this landmark decision, which we see as a necessary step towards full equality. We will continue to push the Masorti communities towards greater scrutiny of the gender imbalance in the traditional marriage ceremony, and ensuring same sex couples have full access to Jewish marriage." Click here for response to this announcement on the Jewish Chronicle website
Some questions about this decision What is a shutafut ceremony?
The shutafut (partnership) ceremony, often known as a brit ahuvim or brit ahuvot (a lovers' covenant) was initially developed by Rabbi Rachel Adler in her book Engendering Judaism as an alternative to traditional, kiddushin-based marriage ceremonies. Britot ahuvim are based not on the Talmudic laws of marriage, but on hilchot shutafut – the laws of business partnerships. The aim was to create an egalitarian ceremony which avoided what some people have seen as the pitfalls of kiddushin (the idea that the man is taking 'ownership' of the woman, the woman's passive role in the ceremony and the one-sided nature of the agreement which prescribes sexual fidelity for the woman but not the man). These ceremonies can be used by heterosexual or same-sex couples and have become increasingly popular in the Conservative/Masorti movement in recent years. Why have the rabbis not approved the use of the traditional kiddushin ceremony?
While the rabbis were convinced of the need to begin sanctifying same-sex relationships within our communities, they also felt the obligation to recognise that this is an innovative development and not part of normative halachic tradition. As such, they preferred to employ a new ceremony which makes this clear. How can I find out which Masorti communities are providing same-sex ceremonies?
The first step is to contact the Masorti Judaism office.We will be able to provide up-to-date information about which communities and rabbis are offering this service. Do other Conservative/Masorti communities outside the UK allow same-sex ceremonies?
The Committee on Jewish Law and Standards of the Rabbinical Assembly in North America has called for the full inclusion of LGBT Jews in communal life and, in 2012, authorised same-sex ceremonies for these couples (see the responsa mentioned below). Israel's Masorti Rabbinical Assembly has also authorised its members to operate according to these responsa. Some Israeli rabbis now carry out same-sex marriages or commitment ceremonies, while others have opted not to or have even opposed these decisions. What will happen to Masorti communities who choose not to allow same-sex ceremonies?
As in all religious matters, each Masorti community will come to its own decision on this important issue, guided by its rabbi. This process will take place over the coming months. Whatever decisions they make, our communities will continue to coexist and work together in a spirit of mutual respect. Judaism has always been a pluralistic tradition and the Masorti movement believes that our diversity on this and on other issues makes us stronger. If you want to find out more information about the decision you can view the two responsa of the Committee of Jewish Law and Standards (CJLS) of the Rabbinical Assembly in the United States that the rabbis based their decisions on: Homosexuality, Human Dignity & Halakah: A Combined Responsum for the Committee on Jewish Law and Standards by Rabbis Elliot N Dorff, Daniel S Nevins and Avram I Reisner
and
Rituals and Documents of Marriage and Divorce for Same-Sex Couples by Rabbis Elliot N Dorff, Daniel S Nevins and Avram I Reisner.