Masorti's Slichot Service
Date: Saturday 17th September, 9pm
Location: New London Synagogue
Price: £5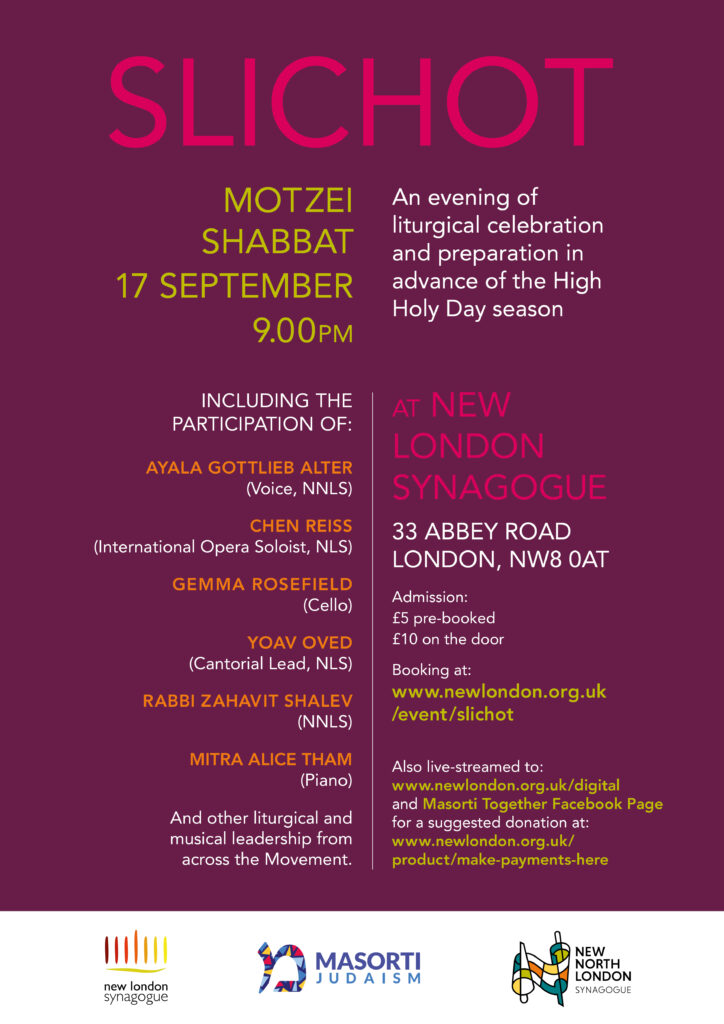 Join Masorti Judaism for an evening of beautiful music and preparation for the High Holy Day season. This moving service will be held at New London Synagogue, including the participation of Ayala Gottlieb Alter (cello and voice, NNLS), Chen Reiss (international opera soloist, NLS), Chazzan Rebecca Blumenfeld (Oxford), Yoav Oved (Cantorial Lead, NLS), Rabbi Zahavit Shalev (NNLS) together with other liturgical musical leadership from across the Movement.
This event will be livestreamed on the Masorti Together Facebook page and at New London Synagogue Digital.
Click here to book and join us at this highlight in the Masorti calendar.